From Immunes Health platform We promote the empowerment of individuals in a collaborative way.
Sharing knowledge is our aim in IH, the collected information variable and necessary for all the citizens, in a way they can use as a tool for their own mental and body health, the opportunity to choose a better way of living by taking care of their own.
This way, as a collective, we care to share a proactive and preventive health program with the community. We start this learning program giving some online talks and small group meetings, in a way we learn how to take better care of our health, sharing information from a practical and a participate way.
Either if you are a professional health related person or just want to take care of your body, we empower you to share your experience/cases, as a teacher or student in the further formative projects.
To get better information about this projects just get in contact with us by sending us a mail to immunes@immunes.health
The first talk will be this 2 of december 2020 at 18h CET in this link:
https://ca.meet.coop/b/enr-xbn-czr-msh
This time will be in catalan we will be adding subtitles to the record later on.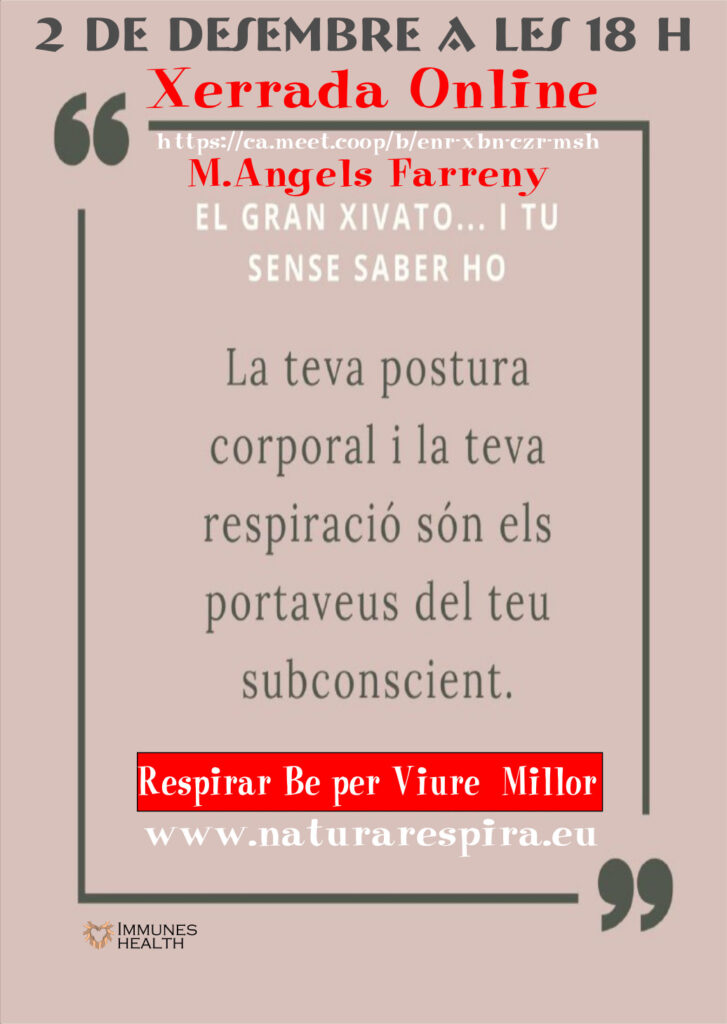 We are waiting for you!!